You may have brought bathroom tubs before. Quite easy as all you need to choose is the color and the length of it. But when it comes to the kitchen sink and faucets, the task can become daunting. As the kitchen is the heart of the home, even the smallest things matter the most.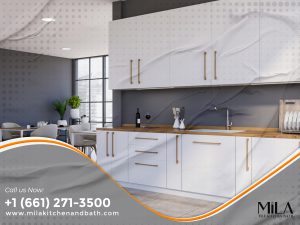 These items like kitchen sinks and faucets can not only add functionality but also increase the value of the home. Hence, it is important to spend on a good quality piece of equipment that may actually save you both time and money. Wondering how to do that ? Well, keep reading until the end to assist yourself with some useful tips.
● Measurement
Just like you had to measure the bathroom tubs, the kitchen sink or faucet is no different. When choosing to replace the faucet and the entire sink, make sure to use several measurements. These measurements include the size of the sink, distance from the wall, space required to open if there are windows above, distance from the cabinets over the sink and more.
● Location
When installing a faucet, you must consider the location. This is because it can be mounted on the wall or the countertop and the solution is not obvious at all. In addition to this, the location of the sink matters as it should be close to the drainage system.
● Maintenance
Kitchen sinks and faucets require regular cleaning and maintenance if you want them to last. There are several materials available that can help you to avoid such labor. You can get faucets with smart technology or those which are easy to disassemble and assemble when needed.
● Design
Next thing that you need to consider when buying a kitchen sink or faucet is its design. You can give the practical elements precedence over the aesthetic ones. Thankfully, there are manufacturers who provide both in the same appliance.
● Shape
The shape of the faucet and the kitchen sink matters. You can get a faucet of a shape that is easier to use than the one which might obstruct you from doing certain tasks. Whereas, for the shape of the kitchen sink, you can get the one with round edges as they are easier to clean. Also they offer a neat design.
● Life
The quality of the equipment you are purchasing will determine its durability. In this case, pay attention to the disc as they enable the use of the controlled substance. One of the most preferred materials is ceramic as it lasts long. For the sinks, you can choose ceramic as well or sinks made up of steel material.
● Savings
You can save water by using a certain type of faucet. An illustration of this would be an aerator equipped faucet that reduces flow. It is an intriguing fact that single pull out nozzle faucets use less energy as hot water is only activated by turning the handle into one side.
For More About kitchen sinks and faucets Visit Milakitchenandbath.com/